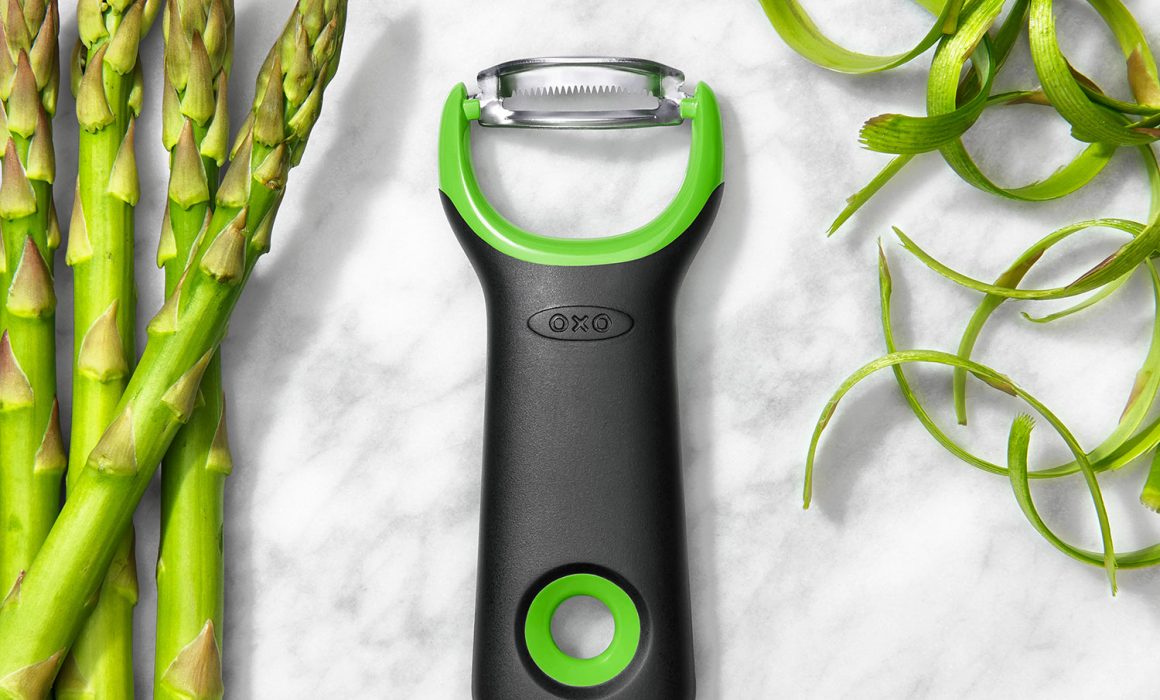 Have you got a vegetable peeler taking up space in your kitchen drawers? It's more versatile than you think. Why not make the most of it with these creative ways to use this handy tool.
The swivel peeler was one of the very first OXO products. Although its primary function and most common use is to peel off the skin of fruits and vegetables (such as carrots), there are many more uses for this seemingly simple kitchen tool.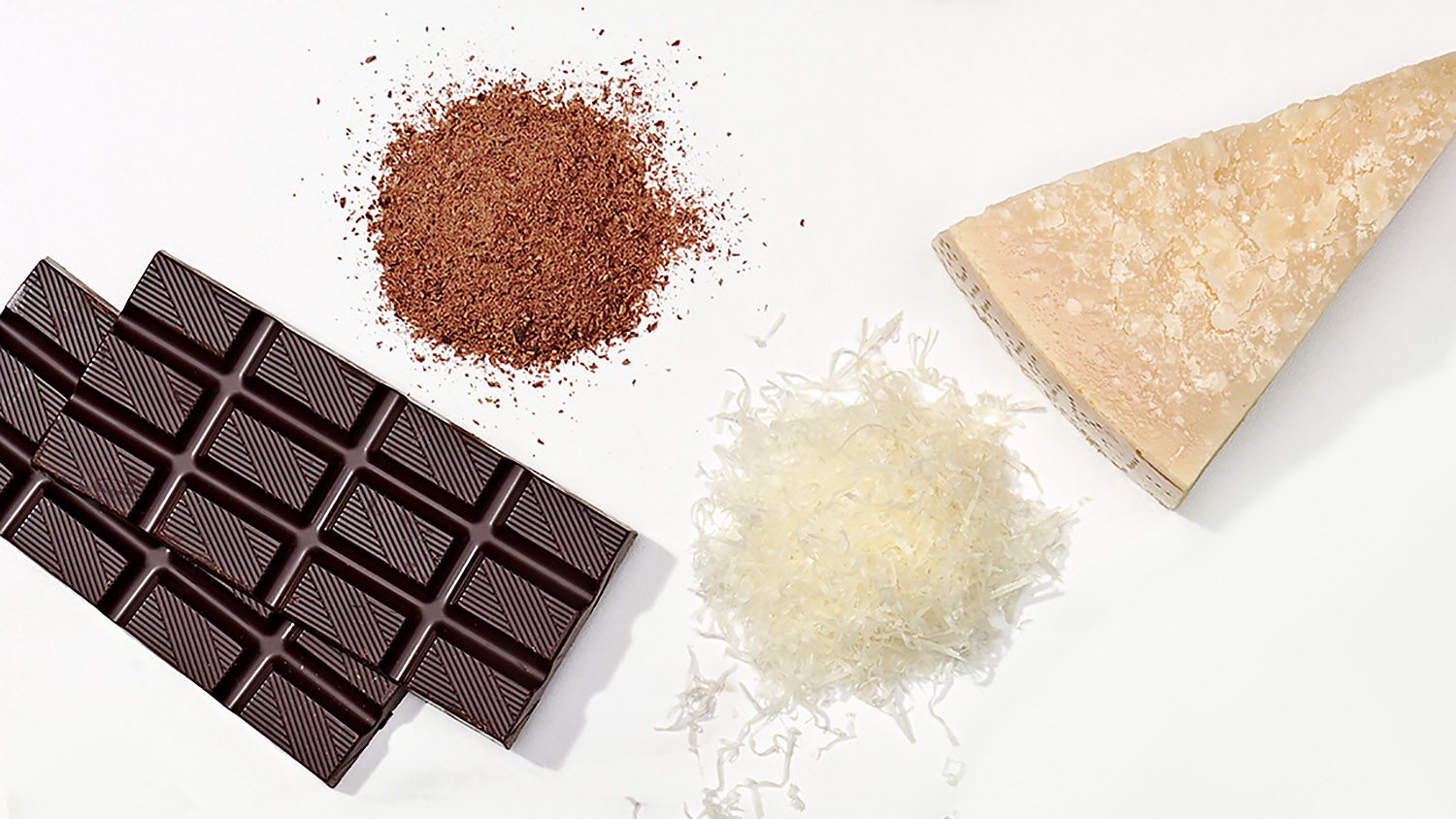 1. Parmesan Shavings
Peel shavings from a block of parmesan to give your salad a boost of umami. This technique also works on other hard and semi-hard cheeses. Garnish your meal with some shaved parmesan for a little fancy flair to impress your guests or make your weekday meal feel a little more special.
2. Chocolate Curls
Add a dash of decadence to your cakes and cupcakes by topping them off with a generous sprinkle of chocolate curls. Peel along the longest side of a large chunk or bar of chocolate for longer curls. Try using a combination of dark or milk chocolate and white chocolate for nice colour contrast.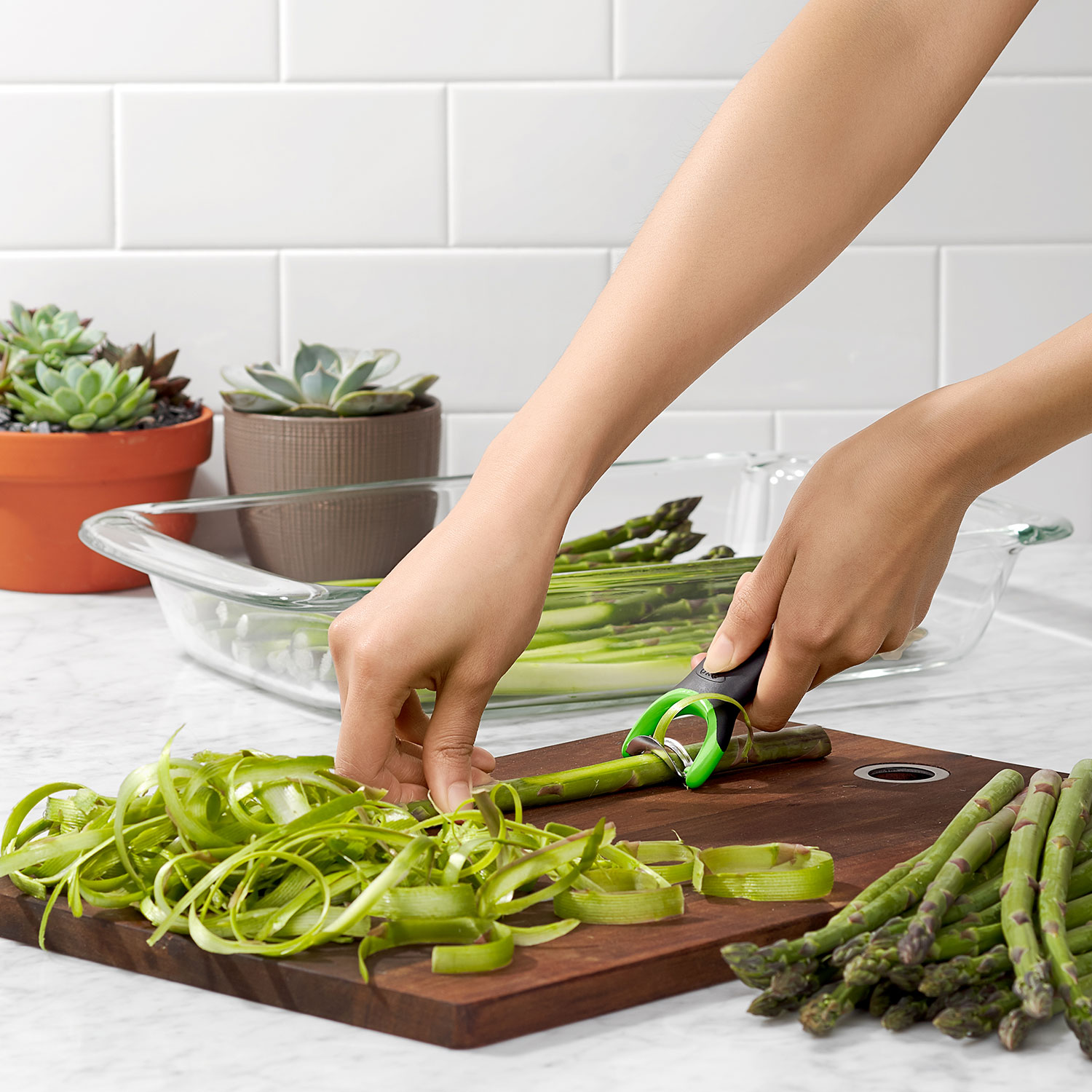 3. Asparagus Ribbons
Wispy, thin asparagus ribbons are an excellent way to add a delicate burst of freshness to salads, savoury tarts and even pizza. Carefully peel along the length of the asparagus to create long curly ribbons. For even more precision, use an Asparagus Peeler, shaped for removing the woody exterior of the stalks.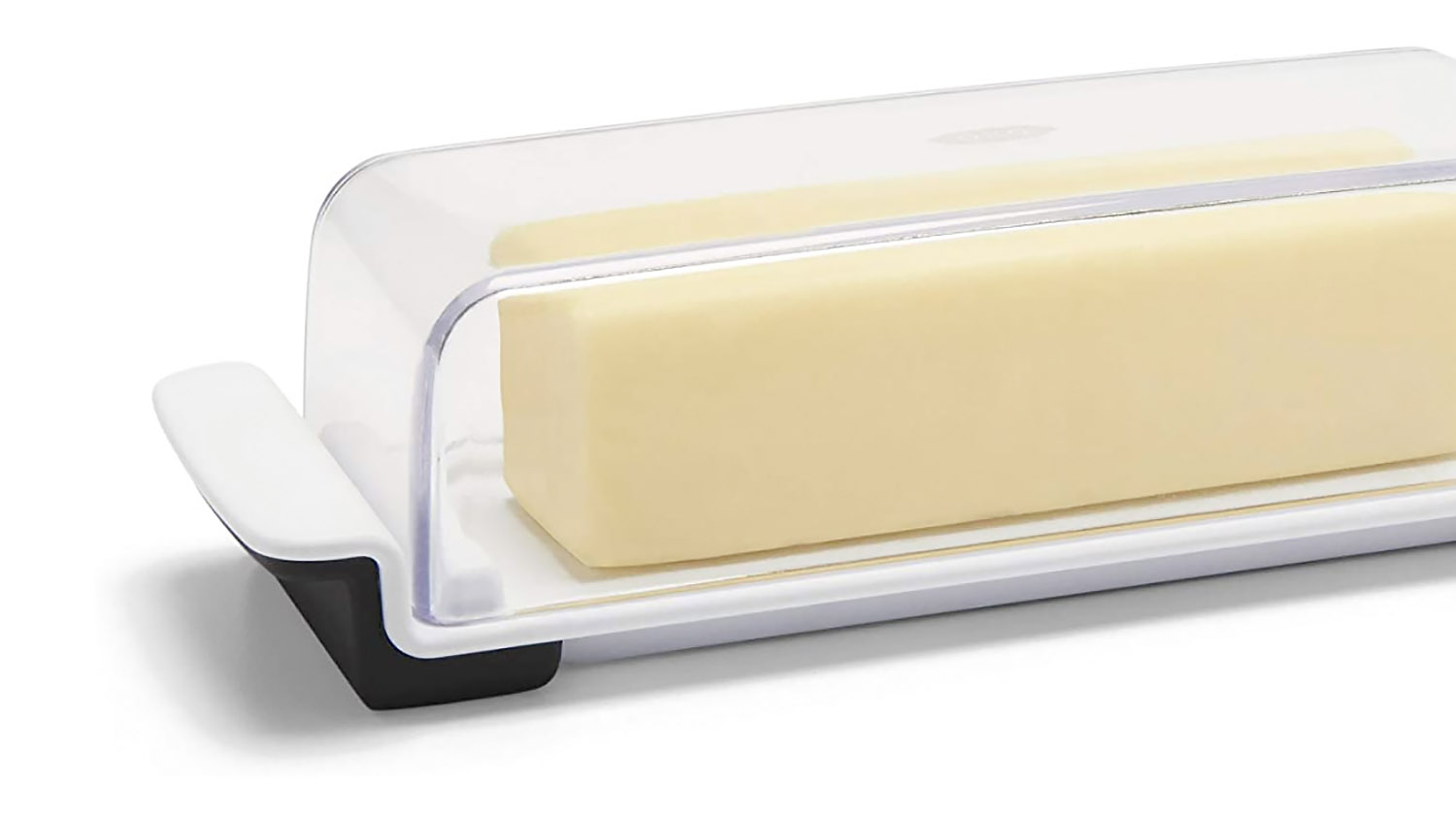 4. Spreadable Butter Shavings
Having difficulty spreading butter that's fresh out of the fridge? Peel thin slices from a stick of cold, hard butter for spreadable shavings for your morning toast.