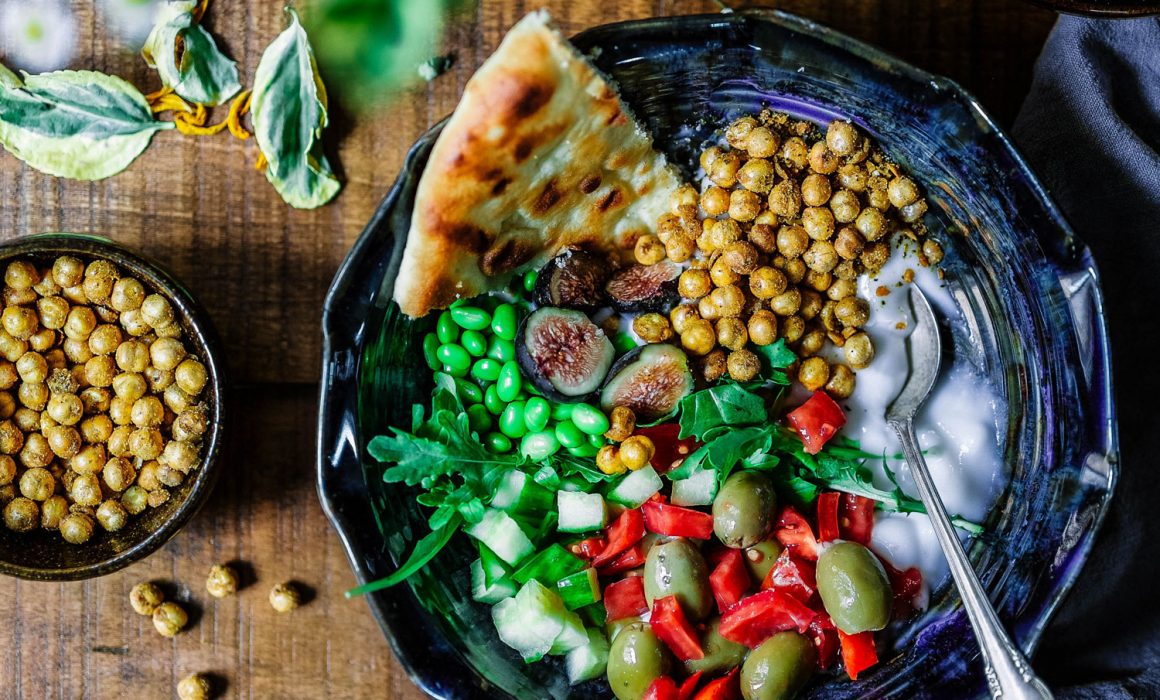 When you're craving a filling meal that will warm your insides on a cold winter day, guess what? A delicious, nutrient-packed salad can be just the thing. Use these recipe formula ideas to make your perfect winter salad.
When the weather is starting to cool down and your body is calling out for a bowl of chilli, a roast chicken, or a piping-hot plate of pasta, a salad might not sound like what the doctor ordered. Salad can seem like more of a Spring or Summer meal, but there are plenty of reasons why this incredibly flavorful, versatile, good-for-you staple should become a major player in your Autumn and Winter repertoire too.
Salads are a perfect way to make the most of seasonal produce while also giving your body the grounding foods it craves. It's easy to put together a salad that will leave you feeling full, satisfied and ready to tackle the rest of your day. Check out this simple formula, throw in the seasonal ingredients of your choice, and get ready to create the Autumn salad recipes of your dreams. Just make sure to keep your salad spinner handy, so you can rinse and dry your ingredients easily anytime you feel like throwing a quick salad together.
1. Choose Your Greens
The first step? Pick your greens. Dark, leafy greens like kale are ideal for Autumn and Winter salads, or you can go for a medley, adding in curly baby kale, rocket, spinach, cabbage or other favourites. If you're using kale, remove the stems first, then wash the leaves thoroughly before you chop them. It's also best to also soften the leaves by massaging them in a mixture of olive oil, lemon juice and salt for 3-5 minutes before you chop them. Cabbage makes a refreshing salad base too and works great when you shred it or spiralize it first. Or get creative and use veggies like Brussels sprouts as your base (shred or slice those too). You can also cut large wedges of iceberg, place them on a plate and layer your toppings on. They're like open-faced sandwiches, without the bread. No fork needed.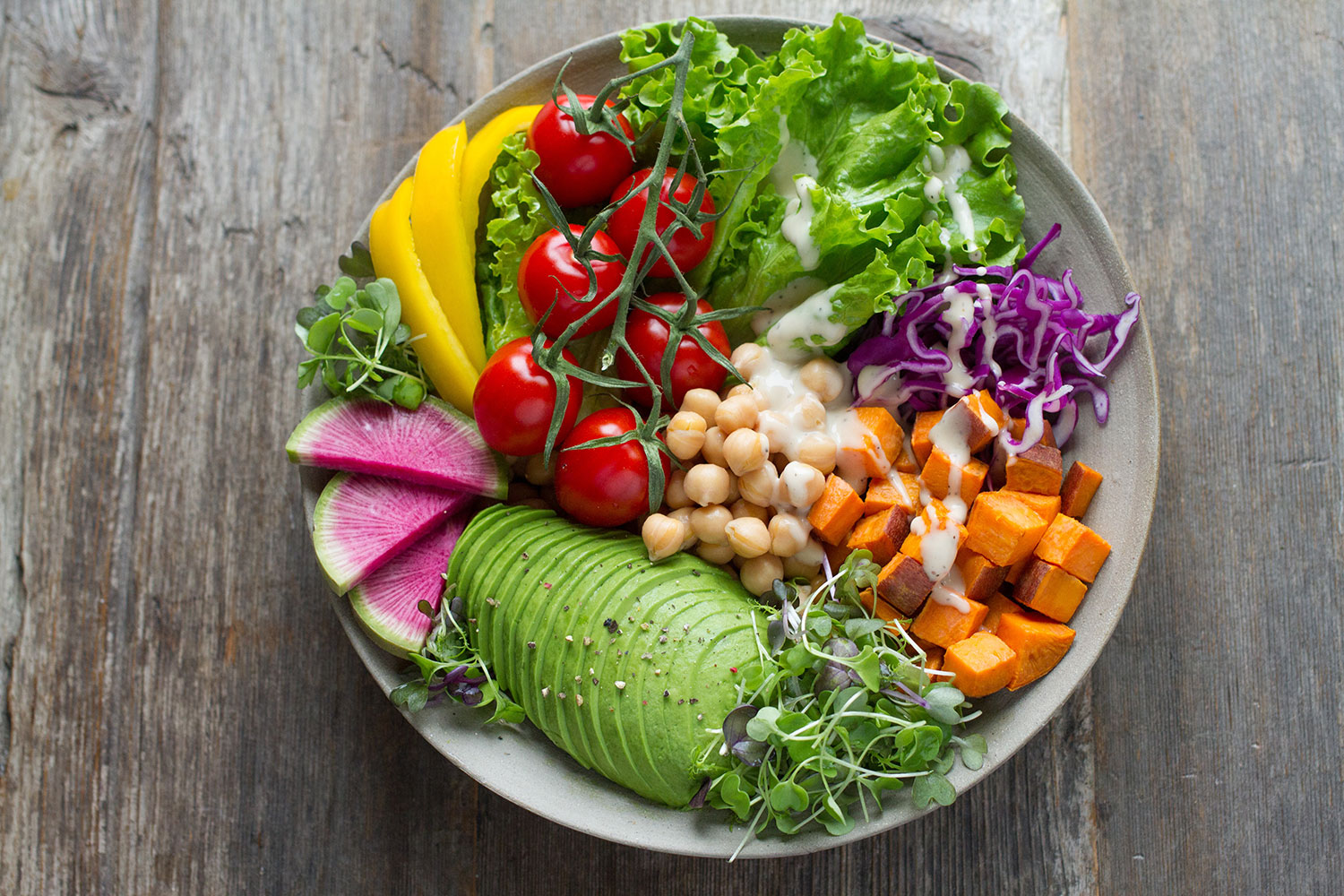 2. Add Seasonal Veggies
Pick an array of flavourful seasonal produce: carrots, sweet potatoes, cauliflower, beans, capsicum, brussels sprouts or whatever you like. Swap orange carrots for purple ones to vary the colours in your bowl, and consider spiralizing raw veggies to add a fun texture and visual effect. You can use the spiralizer to make cauliflower "rice" or to make "noodles" out of everything from carrots to zucchini to broccoli stems and beyond. Roasting root veggies is another way to vary the flavours and temperatures in your salad: Set the oven to 180°C, cut veggies into even-sized pieces, and place them on a sheet pan. Season with salt and pepper, or hit your spice rack and add cinnamon, sumac, chilli powder or cumin—or herbs like rosemary, thyme or oregano—before tossing the veggies in olive oil. Let them cook for 30-40 minutes until they soften and the corners turn golden-brown. You can sauté veggies instead: For instance, toss whole cauliflower florets with oil and chopped garlic or ginger, and sauté them in a wok over medium heat until they're soft but still a bit crunchy. Prep your veggies the day before, and store them in Smart Seal containers to heat up or enjoy cold when you're ready to build your salad.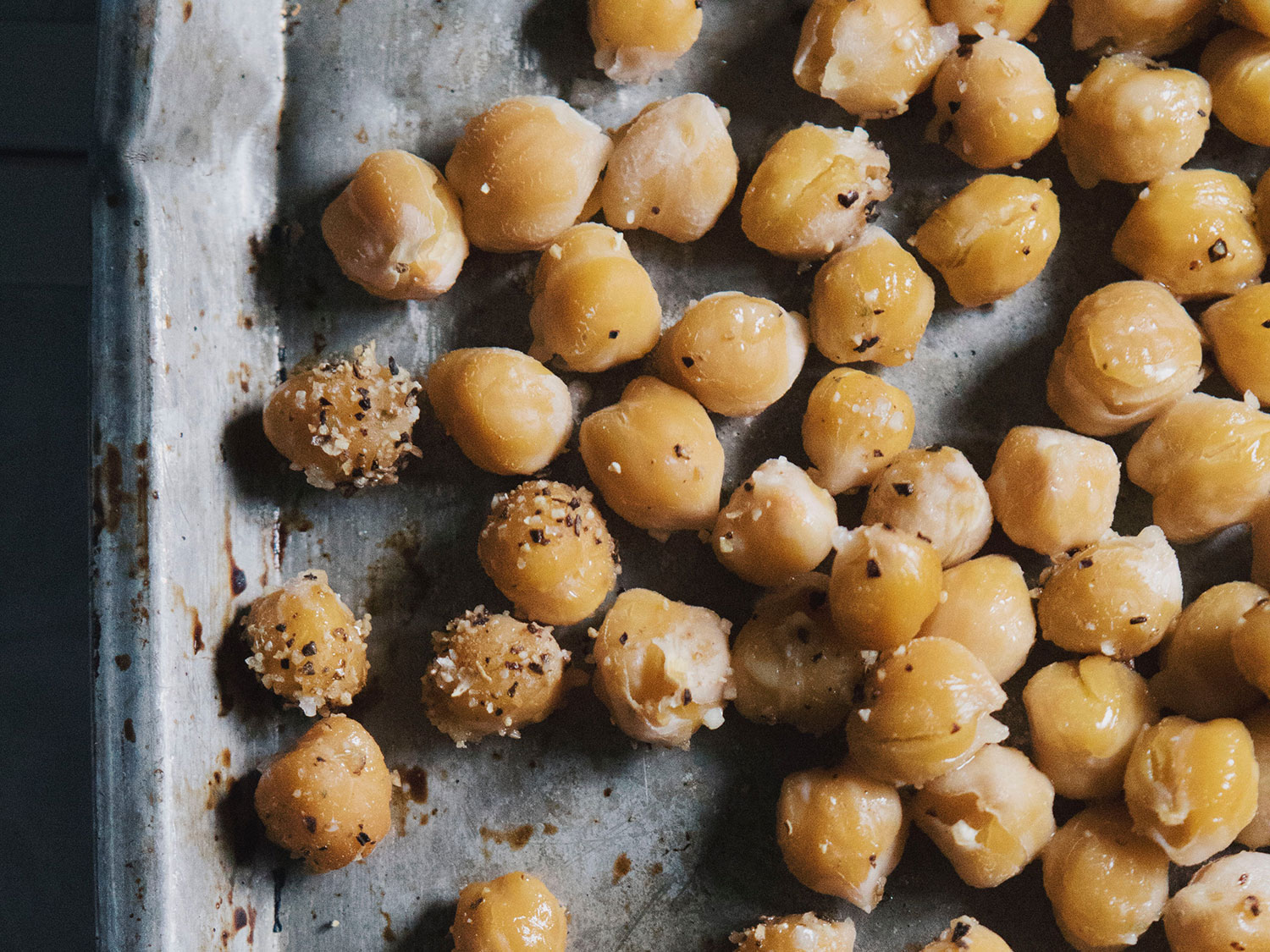 3. Choose a Grain or Legume
Grains provide fibre and essential nutrients for energy—plus, they boost the texture and flavour in your salad. No matter which grain you're choosing, you can't go wrong. Use the same method for preparing whole grains like brown rice, farro and barley. Just combine five cups of water with a teaspoon of salt and bring the water to a boil, then add a cup of the grain (rinse it first), and bring to a boil again. Decrease the heat to a simmer, cover and cook until the grains turn tender but still a bit chewy, about 20-25 minutes, then drain and fluff. You can use the same technique for prepping other grains too, but check the package instructions since the grain-to-water ratios can differ. Though it's technically a seed, not a grain, quinoa is just as easy to prep and will add a nice crunch to your salad. Prefer bread in your salad instead? Use your grater to make breadcrumbs.
4. Pick Your Protein
Bulk up your salad by adding protein, whether that's chicken, turkey, fish, tofu, seitan, boiled eggs or legumes. Roasted salmon makes a particularly healthy, tasty salad ingredient. Just set the oven to 200°C and rub a salmon filet with olive oil, salt and pepper. Then place it on a baking sheet drizzled with olive oil and roast it. (For every half-inch of salmon, roast for 4 to 6 minutes—4 if you like it on the rare side, and 6 for well-done.) Or soak chicken breasts in a mixture of ½ cup of olive oil, ¼ cup of lemon juice, and salt and pepper to taste, and let them marinate in the fridge for about 30 minutes. Bake the chicken in a 200° F oven for about 40 minutes (until the internal temperature hits 80°C), then slice and add it to your salad. If you're using dried beans, soak them overnight, then cook for anywhere between an hour and three hours, bringing the beans to a boil first then letting them simmer. Season with salt when they're tender and almost done.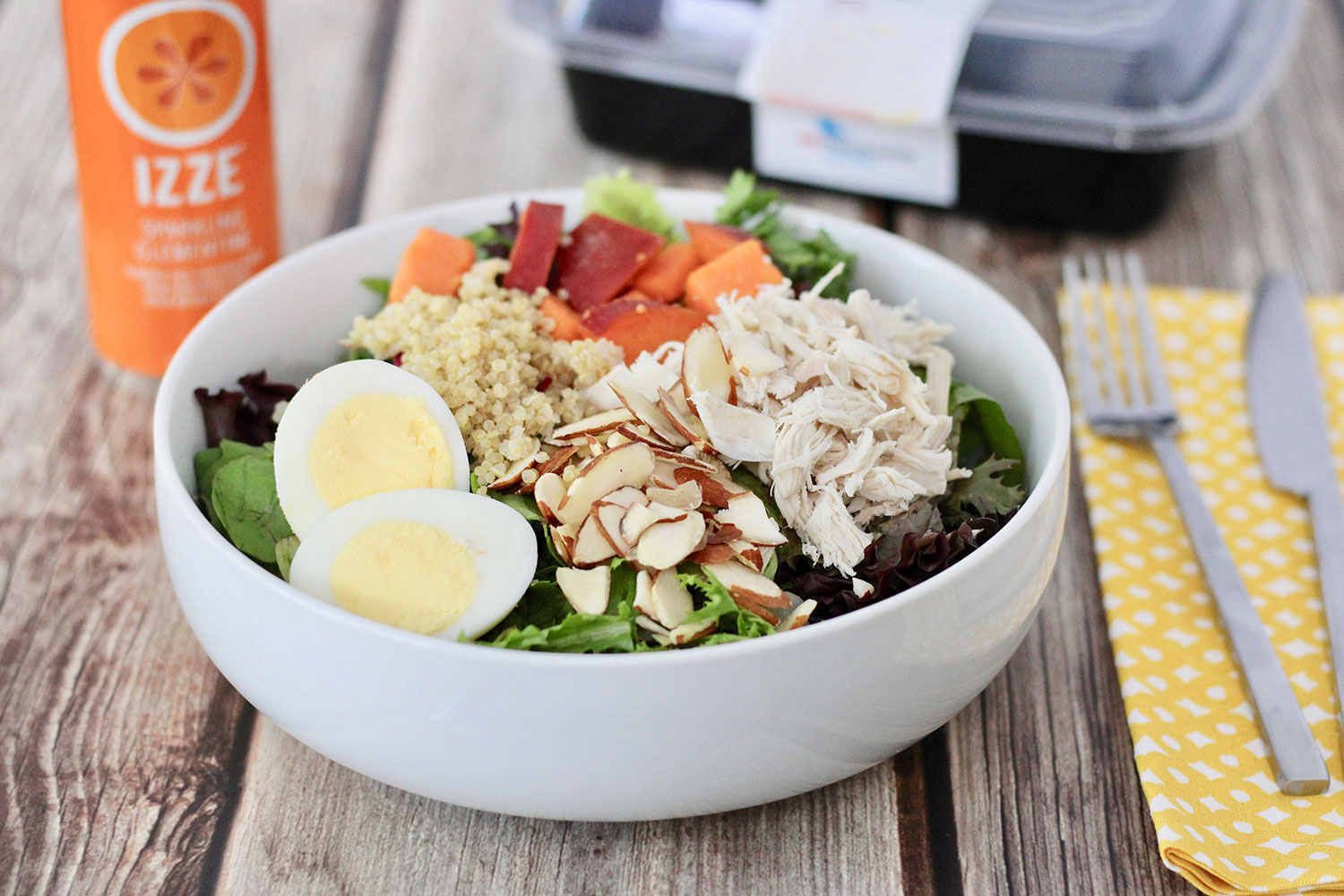 5. Mix in Extras
Toss in any favourites you love, from seasonal fruits to cheese, nuts, seeds and more. Grapefruit or orange will give your salad a citrusy kick, and sunflower seeds add a crispy texture. Throw in cheeses like crumbled feta or goat cheese, and mix in ripe avocado (use an avocado slicer for foolproof results). Pomegranate seeds are a perfect seasonal add-on too, and they taste especially wonderful in a spinach salad with chicken and pecans (toast the nuts with maple syrup!).
6. Toss With a Creamy Dressing
Add a rich, indulgent feel to your winter salad recipes with a creamy, silky dressing. You can make healthy dressings at home and avoid all the extra calories and fat. Mix chopped herbs like watercress, parsley and tarragon with mayonnaise, garlic, anchovy paste and Greek yoghurt or sour cream to make a classic green goddess dressing. Or whip up a lemon-tahini dressing with olive oil, lemon zest, and juice water, kosher salt, garlic cloves and cayenne.
A salad dressing shaker will help you mix your ingredients perfectly, and you can also use the shaker to store your dressing in the fridge so it's ready to go the next time you mix up a big, fresh, fabulous Autumn/Winter salad.
7. Experiment With Ingredient Combinations

There's no end to the tasty combinations you can come up with as you create your salads. Here are just a few that might inspire you:
Spinach + chicken + walnuts + goat cheese
Rocket + egg + quinoa + roasted carrots + avocado
Shredded cabbage + apple + hazelnuts + raisins
Kale + salmon + sweet potato + farro
Sliced brussels sprouts + pomegranate seeds + pecans + feta